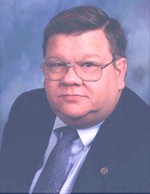 GreenPrisons.org – President' Perspective March 2014
February proved to be a very cold month to do some institution visits, but the great hospitality I received at two institutions in Ohio made it worthwhile.
Memphis Detention Center Visits ODRC
I was escorting Bailey Waits and Judge Lee of the Shelby County (TN) Detention Center to observe some of Ohio's innovative sustainability projects. Our first stop was the Ross Correctional Institution in Chillicothe, Ohio. At Ross, we were treated to a trip to the roof of one of their housing units where the first installation of solar thermal hot water was almost complete. On this bright and clear but very cold day, the system was producing hot water at more than 150 degrees Fahrenheit with only two-thirds of the collectors operating. This $1.7 million project by Solar America Solutions is currently the largest solar thermal application of its kind in the country.


From Ross, we made our way over to the Noble Correctional Institution in Eastern Ohio. This 2,500-bed, high-security institution has a variety of sustainable projects, but we were primarily there to see the Big Hanna in-vessel composter. This is the first use of the Big Hanna in US corrections, but the technology enjoys widespread use in correctional facilities in Europe. Noble officials project a $50,800 savings from the elimination of cartage and landfill fees, removing 676 tons of food waste from their waste stream.


While at Noble, we also got to spend more time with the inmate facilitator of the Roots of Success program. This classroom-based environmental education program is proving to be very popular in correctional facilities across Ohio, linking the ODRC's sustainability efforts with the theory behind those efforts. To learn more about this very cost-effective program, visit Roots of Success.
A special thank you to Warden Rod Johnson at Ross and Tim Buchannan at Noble and their staff for facilitating our visits. We also appreciate the effort by Jenny Hildebrand, ODRC's Construction, Activation, Maintenance and Sustainability (CAMS) Bureau Chief, who made these visits possible.

New Sponsor for GreenPrisons
We are pleased to welcome CommTech Systems as the latest sponsor for GreenPrisons. Keep an eye on the GreenPrisons website to learn more about this company's unique lighting system.

Hildebrand Promoted at ODRC
Speaking of Jenny Hildebrand, we are pleased to spread the news of her recent promotion to CAMS Bureau Chief. This move by Director Gary Mohr punctuates Ohio's commitment to cost efficiency and the environment through sustainability.
CorrectPac Maintains Their Support for Corrections
CorrectPac continues to offer their highly successful online training program to assist agencies in getting up to speed with the new hazmat standards designed to replace the old MSDS program. If you are still struggling with what the changes mean, the CorrectPac website offers valuable resources that will clarify them.
Clean and Green Committee Has Another Successful ACA Conference
The Winter meeting of the American Correctional Association was a great opportunity for networking and learning. For the first time, we saw FIVE different workshops on sustainability as practiced by correctional agencies from around the country. Watch this newsletter and the GreenPrisons website for information about some exciting new developments coming soon with the Clean and Green committee and the Summer Conference in Salt Lake City.
Ohio Department of Rehabilitation and Correction Video Newsletter Touts Major Sustainability Accomplishments in ODRC


Ohio has made tremendous strides in reducing operating costs and developing training programs for inmates in the last four years. Under the leadership of Director Gary Mohr and the direction of Jenny Hildebrand, Conservation Coordinator of ODRC, they have embarked on the largest single solar thermal application in the US, are the only location in the US to have the Big Hanna In-Vessel composting system, and continually develop new initiatives through their partnership with the Sustainable Prisons Project innovative science projects.
Check out the video

Maryland Department of Corrections Begins Deconstruction of the Maryland House of Correction


A landmark deconstruction event began in earnest today, when the contractor working with inmates to take down the Maryland House of Correction began using heavy equipment to remove large chunks of the building. The 45-ton crane arrived on the work site in three trucks and was assembled on site. Media were invited out to record the crane's first work, and what will likely be the public's last glimpse of the historic prison in its intact state. View the full article.
By Tommy Norris, President, GreenPrisons.org
More information on GreenPrisons.org
Contact tommy@GreenPrisons.org for information.